De winterperiode… Dat betekent: het Raclette du Chalet!
Op Robinson Island, het Chalet wordt een Zwitsers chalet. Dit is het ideale moment om naar Chalet Robinson te komen en u te laten verwelkomen in een "skivakantie" sfeer op woensdag, om de twee weken.
Soak up the warm and mountainous atmosphere of the Chalet, enjoy a delicious typical raclette
and warm up over a few glasses of mulled wine...
All of this for only 40€ per person (drinks not included). An offer you can't resist…
We offer you: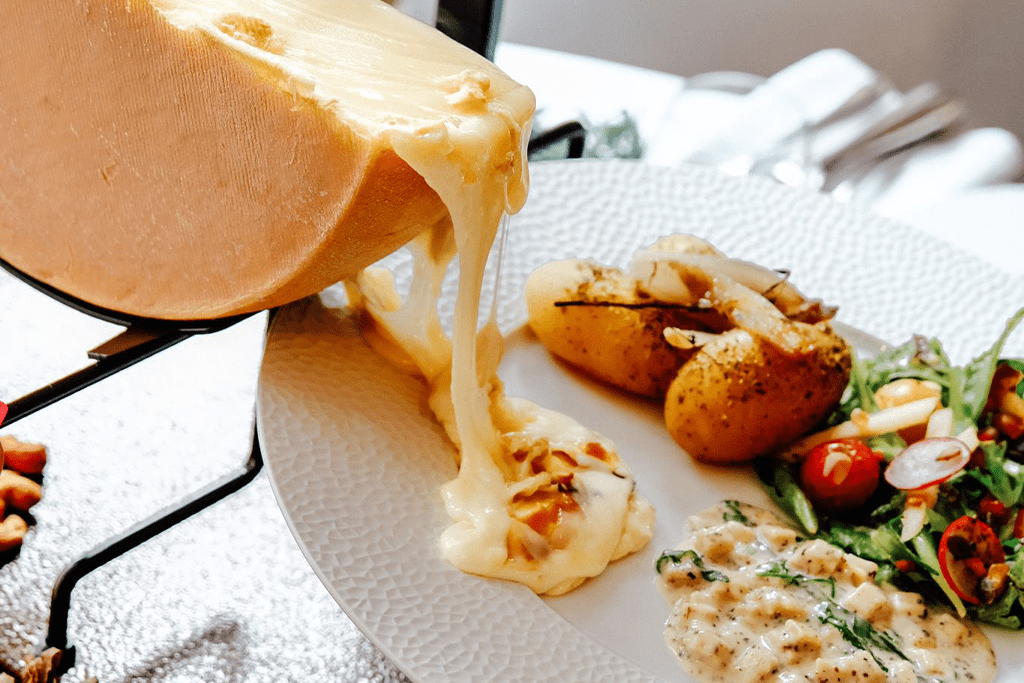 Raclette cheese from Bagnes
Perfumed tartiflette
Seasonal veggies
Plate of cured meats and Swiss dried beef
Spiced smoked chicken
Mashed potatoes with reblochon
Spiced smoked chicken
Artisanal pearl onions and gherkins
Onions chutney and mango
Sourdough bread
Quail eggs
Dried fruit assortments
Waffles with an assortment of toppings
All in a wonderful winter atmosphere with live music!
A winter holidays "Déjà Vu" in the mountains, inside a cozy chalet, all together in front of a warm fireplace…
Here are the dates that we've just opened:
January 11 – January 25 – February 8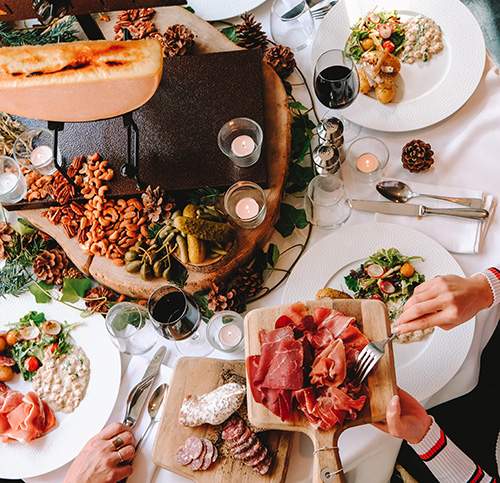 Winter is just around the corner at Chalet Robinson
Book your place quickly so you don't miss the Raclette Party at Bruxelles and its surroundings!
Cheese lovers ALERT: you'll have an irresistible desire to come back!