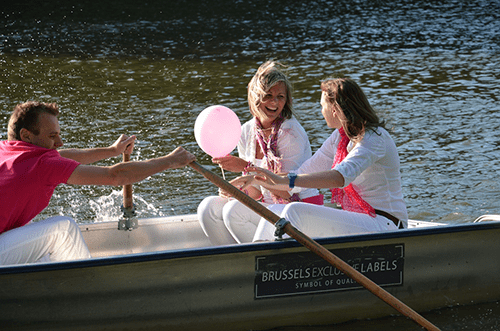 At Chalet Robinson you can rent boats – which, by the way, are identical to those in Central Park – to take a trip on the lake of the Bois de la Cambre.
We also offer pedaloes. Have fun on the water, in the heart of Brussels – with friends, as a couple, or with the whole family! We have a fleet of 50 craft. Hire is € 15 per hour or € 10 per half hour.
Choose your craft, get on board – and become an explorer, or a pirate!
Reservations are not possible.
But you can always call on the day itself, to check whether boat or pedalo rental is possible. Craft are available from 12:00 hrs – from the first, warm days of Spring until October. And, of course, we take the weather into account!
Depending on the weather and time of sunset
Did you know that you can also play petanque with us, with a cocktail if you like?
Get free petanque balls on the island of the Bois de la Cambre.
In exchange, we only ask for your identity card, so that we can be sure that you return the petanque balls to us. And, of course, an area is provided for playing petanque.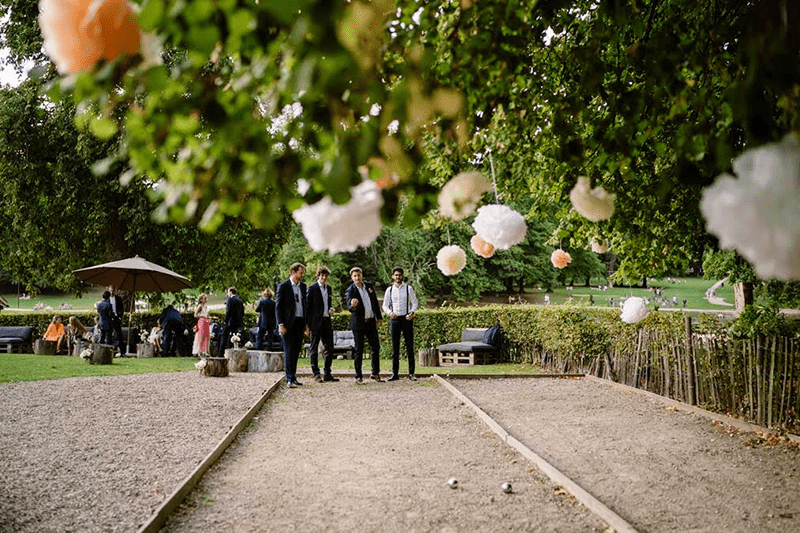 Looking for a location and caterer for
a private event?
a wedding?
a company event?