By car, tram or on foot By tram? By foot?
You can access the island in the Bois de la Cambre in different ways.
All of them require you to cross the lake, so you have to go to the pier to get to the other side. The ferry costs 1 euro per person (round trip).
Dianalaan - Floralaan - Victorialaan
There are several free parking
zones near the Bois de la Cambre.
Lines 94 | Lines 25 - Brésil stop
Get off at the Brésil stop.
Then walk through the park for 10 minutes, to Chalet Robinson.
Line 41 (STIB) - Gendarmes stop
Lines 365A et W (TEC) - Defrélaan stop
Lines 136 et 137 (DE LIJN) - Defrélaan stop
On foot, by bicycle or electric scooter
One thing is certain: you will have no problems with traffic jams or parking! We have space to park your two-wheeler!
We will answer you as soon as possible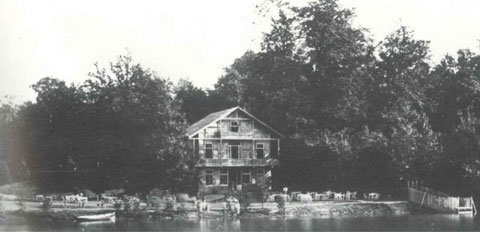 Looking for a location and caterer for
a private event?
a wedding?
a company event?