The restaurant at Chalet Robinson offers several options.
Please note that a reservation is required for our special group menus. We only accept reservations within one month of the date.
Groups have the same menu for the entire table. You can inform us of your choice up to three days in advance.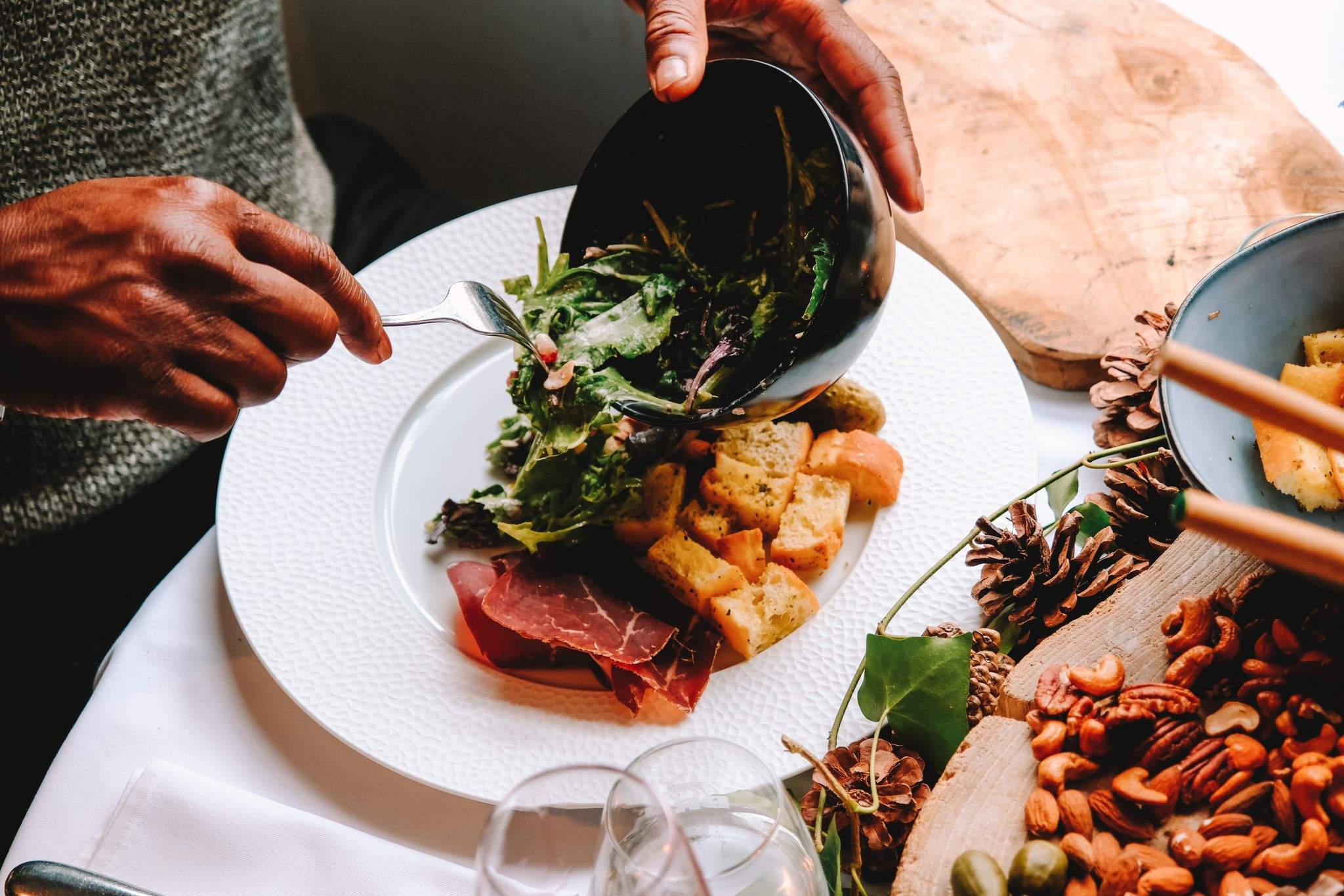 Belgian Buffet
Walking dinner
Fondue of raclette
Belgian Buffet
40 € | pers. – Buffet style – min. 30 pers
Belgian buffet
Liege salad
Salad of smoked duck breast fillet and fine goat
cheese
Salad of chicory, apple, roasted
hazelnut
Salmon fillet Belle Vue with chimichurri
Beef tartare
Shrimp croquettes
Liege meatballs
Grilled seasonal vegetables
Steamed potatoes
Italian Buffet
Beef carpaccio, rucola, Parmesan cheese
Buffalo mozzarella, lemon oil, fresh
herbs
Italian-style beef tartare
Charcuterie platter
Broccoli salad, Sardinian pecorino cheese
Farfalle salad, red pesto
Ravioli with truffle
Grilled seasonal vegetables
Italian sautéed potatoes with rosemary
Walking dinner
Fondue of raclette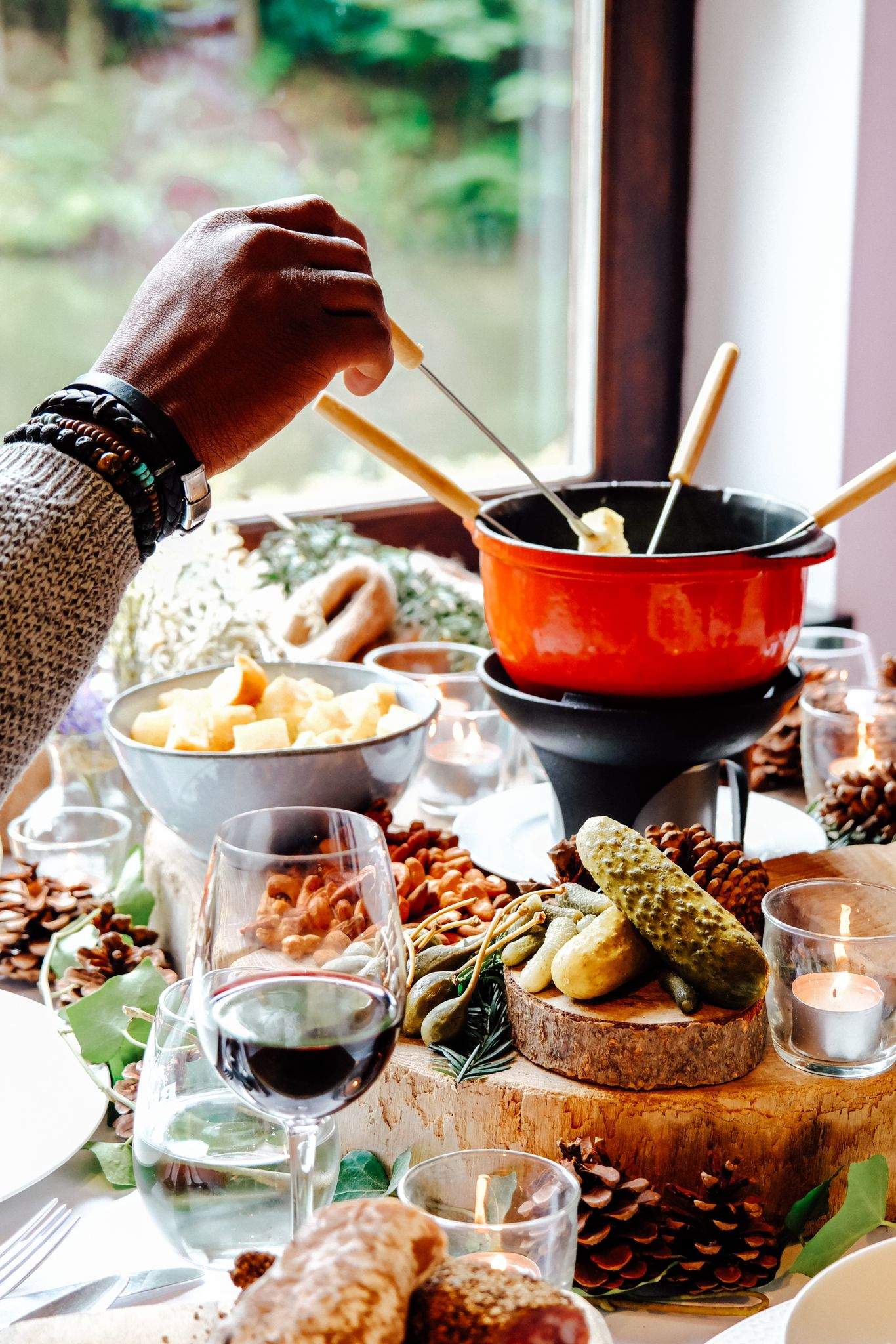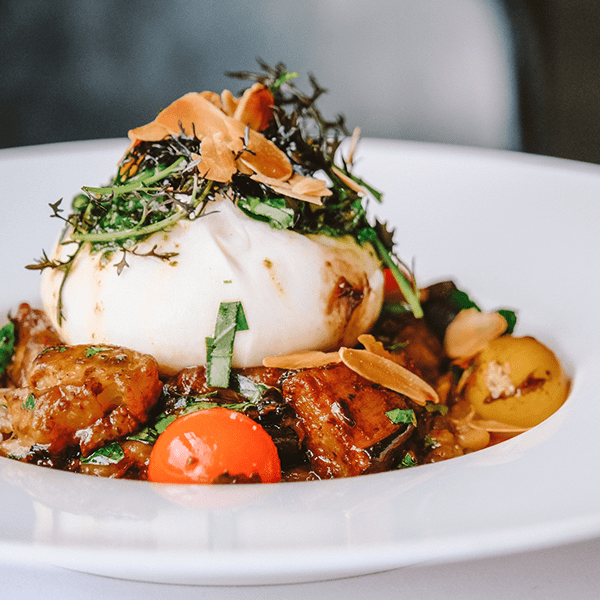 An unforgettable group experience
Reserveringen voor groepsmenu's
Bringing more than 10 people?
For group menus, please contact us at info@chaletrobinson.be.
Would you rather rent the entire location for a party (wedding, staff party, team building, etc.)? Click here!
Looking for a location and caterer for
a private event?
a wedding?
a company event?