For the satisfaction of small or robust appetites
Appetite?
There's always something delicious on the menu of Chalet Robinson's brasserie.
Reserve your table inside or on the terrace and enjoy our extensive menu, based on quality produce.
And everything is always deliciously fresh and locally sourced – of course! Our friendly staff await you with a smile.
Please note: if you want to bring a group of 10 people or more let us know via info@chaletrobinson.be.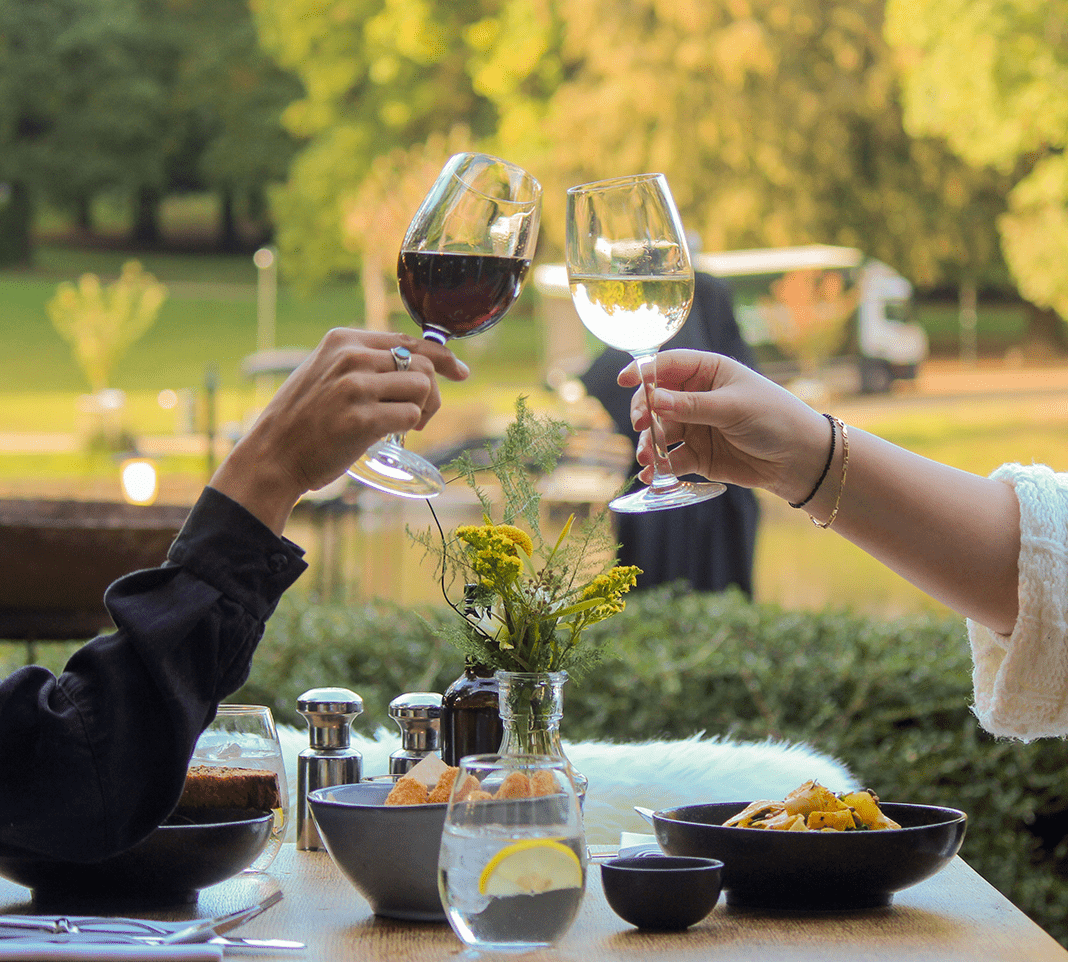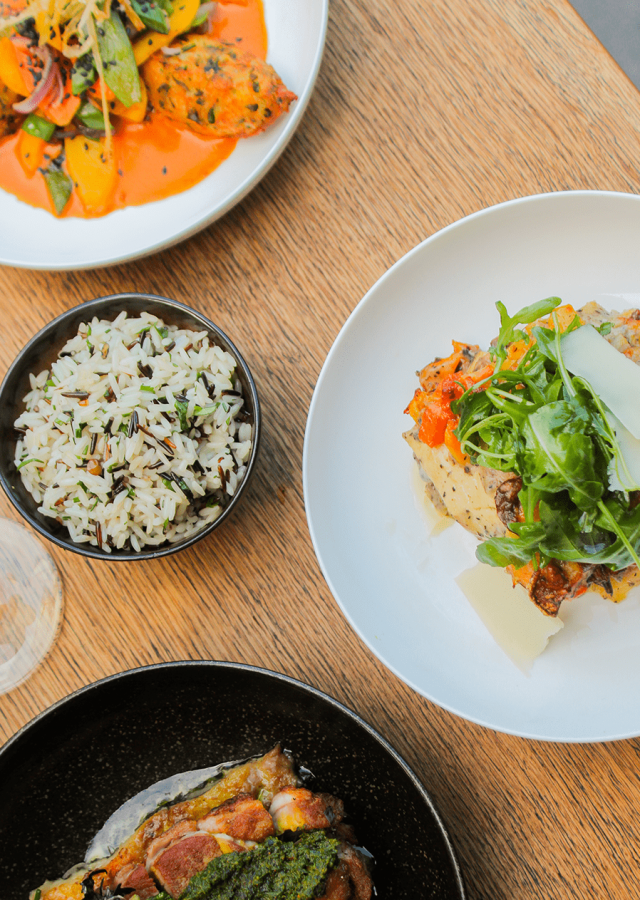 Duo of hummus, grilled Lebanese bread

12

Bruschetta Robinson : mozzarella, tomatoes, seeds, lamb's lettuce

13

Mini croquettes Shrimps, Brugge old cheese or a mix of both (7pcs)

10

Mini croquettes Shrimps, Brugge old cheese or a mix of both (12pcs)

15

Grilled sandwich with brie from goat's milk

16

Sandwich with filet américain and summer truffle

20
Waffle pancake with poached and fried egg cream with garlic, herbs, bacon

13

Dierendonck spare ribs

15

Fresh fries mayonnaise & ketchup

4

Fresh sweet potato fries yoghurt sauce, feta

5

Sauces Robinson, truffle mayonnaise

+0,5

Waffle/pancake with smoked salmon Parmesan, poached egg, herbs, pickles

15
Ice cream/sorbet : 1 flavor of your choice

3

Ice cream/sorbet : 2 flavors of your choice

4

Ice cream/sorbet : 3 flavors of your choice

6

Dame Blanche Chokotoff coulis

8

Pancakes/wafles : sugar

8
Pancakes/wafles : chocolate or whipped cream

9

Pancakes/wafles : salted butter caramel

9

Pancakes/wafles : mikado

10

Pancakes/wafles : blueberries, whipped cream, maple syrup, pecan nuts

12
Lunch (12:00 - 14:30 h.) and dinner (18:00 - 22:00 h.) only
Burrata with aubergine caviar basil, black garlic & almonds

15

Summer salad: falafel, crunchy goat cheese, pomelo, wild garlic

19

Crok'salade hummus, tzatziki, aubergine caviar, courgette, yoghurt

19

Summer lasagne vegetables, dried tomatoes, summer truffle

21

Polpettes veal and beef meatballs, tomato sauce, rocket salad, parmesan, fries

23

Lacquered squid mayonnaise & red curry sauce, courgette coleslaw

24
Tagliata of beef sirloin parmesan, patatas bravas or fries

28
Lava cake, scoop of vanilla ice cream

10

Crème brûlée with vanilla

9

Panna cotta with red fruit, mint

10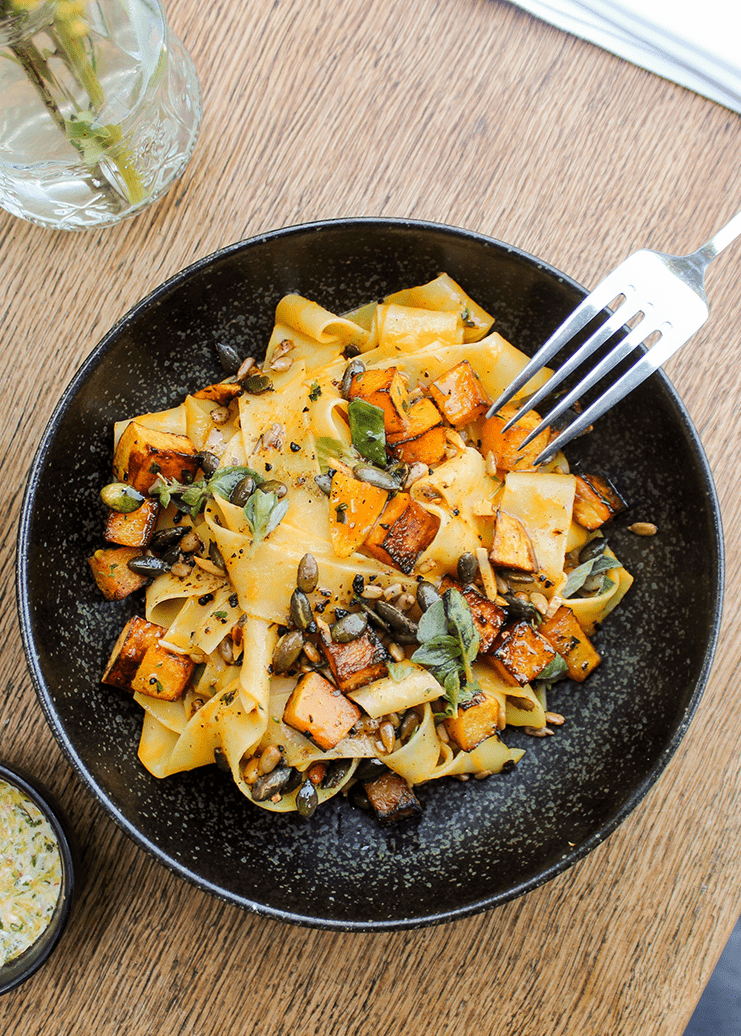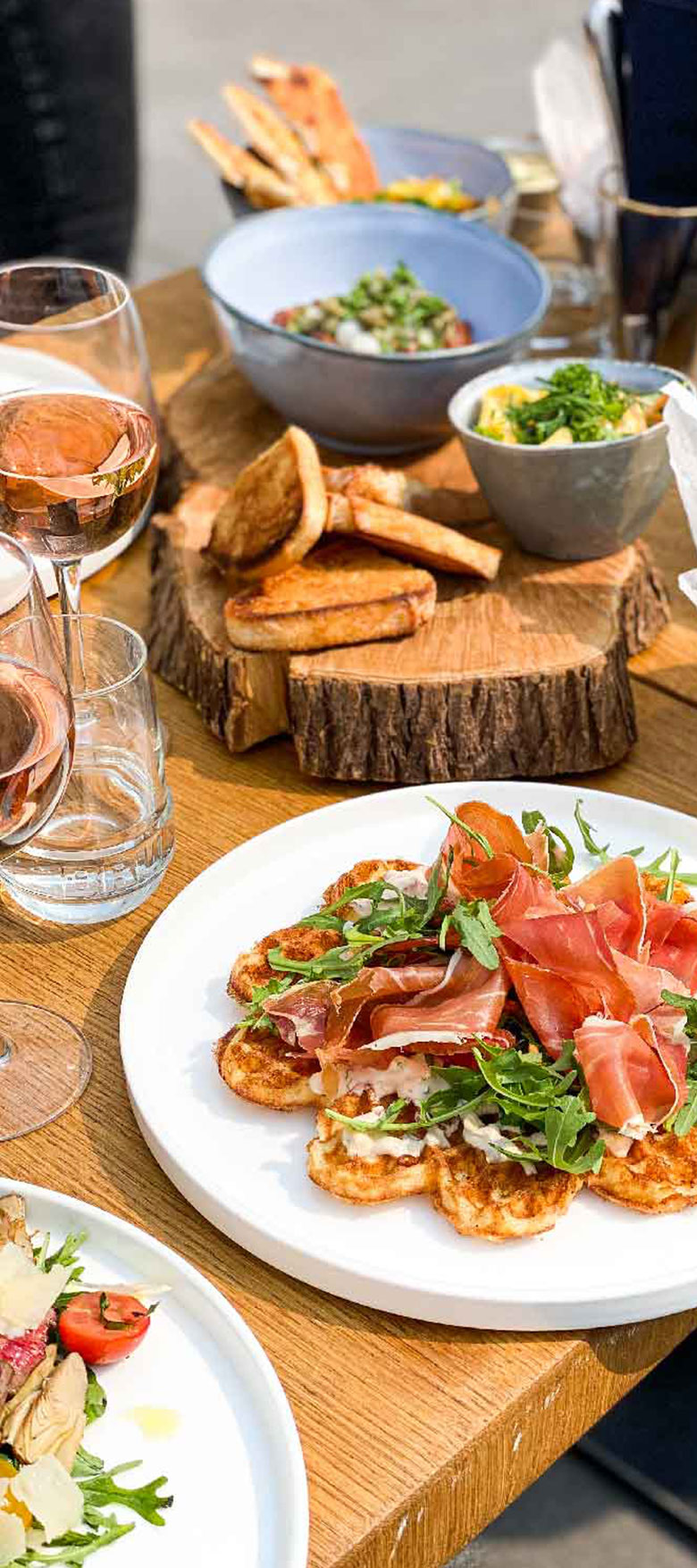 An unforgettable group experience
Brasserie: book your table
Please fill in this reservation form.
More than 10 people? Book and find more information by clicking here.
Would you rather rent the entire location for a party (wedding, staff party, team building, etc.)? Click here!
Looking for a location and caterer for
a private event?
a wedding?
a company event?