Belgian Pedalo World Championship
On Robinson Island on Sunday 11th and 18th June 2023.
Participate in the Pedalo Championship on Robinson Island on the 11th or 18th of June 2023!
If you are looking for an outdoor activity for the month of June, look no further!
From 11 a.m., come and have fun with your friends or family on the lake of "Bois de la Cambre" and take part in a one-of-a-kind amateur sporting event.
On the program, a 4-hour pedal boat relay race reserved for amateurs. You will be able to compete against 30 teams of 8 to 10 riders during two thrilling rounds.
Everyone is welcome, all you need is a pair of sneakers!
Once the race is over, you can enjoy many relaxing events on Robinson Island, such as live music, games of bocce and volleyball, Food trucks and outdoor bars.
Don't miss this opportunity to spend a fun day outdoors, meet new people and learn about a new sport.
Book your place now for the World Championship Pedalo !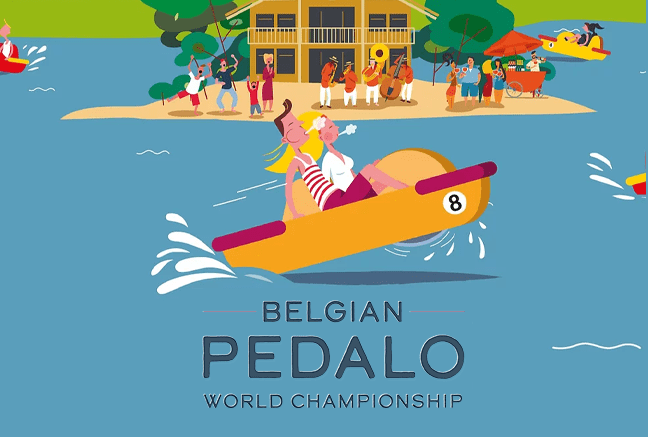 Registration for the Championship
To participate in the Pedalo Championship on Robinson Island, a team of 10 people must be formed. The 4-hour race is for amateurs only, so anyone can participate, regardless of skill level.
It's a perfect opportunity to spend a pleasant time outdoors with your friends or family while practicing a new sport.
More information: www.belgianpedalo.be